We stay at Mark's AirBnb for business on a regular basis. His beautiful home is our preferred place to stay in Vancouver for many reasons. Not only is the house centrally located in a beautiful neighbourhood, but the amenities, style, charm and hospitality all go above and beyond what one expects from an AirBnb. Top-notch. Highly recommend!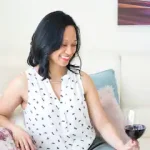 B.J.
Beautiful house! Had everything we needed and more. Host was very accommodating and easy to communicate with. Would definitely stay here again! Thanks for a great weekend!
Teihl
Mark's place is absolutely fantastic. Everything is beautiful, thoughtful, comfortable and clean. The house is gorgeous and we loved the yard and outdoor space, with cozy blankets. I highly recommend Mark's place to anyone, you truly feel like you are on holidays!
Esther
Mark's place is fantastic! We were four adults and stayed for 6 nights. We were more than comfortable. The kitchen and backyard are fabulous. The suite was exceptionally clean and thoughtfully furnished. Mark is friendly, helpful, and anticipated our needs. I highly recommend his place and would stay here again.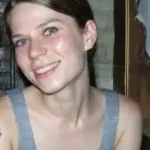 Alexis
Mark was a great host! The apartment was perfect for our family of our (with kids). Mark's recommendations were great and we loved the ability to walk to restaurants and shops.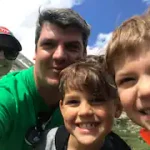 Cassie
Mark's place was incredibly clean, private and cozy. We were very impressed with how well stocked the kitchen and bathroom were (amazing claw-foot tub and spa style shower), with all new appliances, lovely (and plentiful) linens and towels, laundry facilities and just an overall pleasant vibe. The house is easy walking distance to excellent restaurants, grocery stores, coffee shops and the beach. Parking is plentiful on this gorgeous, tree-lined street. I loved the personal touches; snacks, tea & coffee, flowers in a vase – just above and beyond! Mark, thank you for such a wonderful stay – we'll be back soon!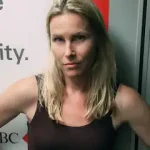 Aimee
Better than advertised! Mark was the perfect host. The home was in an ideal location; a short walk to 4th Ave, neighborhood parks, and great bakeries and restaurants. Remarkable attention to detail throughout the home – perfectly equipped. The backyard space was an added bonus not often found in Kits (at least in our experience). This was a memory-making week for our family. Thank you, Mark! See you next time!
Blaine
This is, hands down, the best AirBnb we have stayed at. It's in a great location, beautifully designed and has unlimited amenities- but the biggest stand out about this place is the host. He went above and beyond to make us feel at home and is very friendly. We honestly cannot say enough amazing things about this place- just book it! 🙂 We will definitely be back Mark!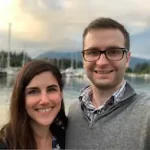 Rikki
We had an amazing stay at Mark's Airbnb! The finishings in the place were high end and well maintained, making it feel like a luxurious getaway. The place looked even better in person than it did in the listing photos. The bed was hotel quality and we slept so comfortably. The kitchen was well equipped with everything you could need if you wanted to cook, but there are so many great restaurants nearby that we didn't get the opportunity. Mark was a great host and made sure we had everything we needed for a comfortable stay. We would definitely stay here again on our next visit to Vancouver!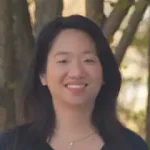 Flora
Highly recommend both the apartment and area. Apartment is spacious, very well-equipped including provisions on arrival. Lovely outdoor space to relax in, a fire to enjoy on a cold night and a fantastic bathroom. Truly a home away from home.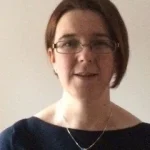 Lesley
Tastefully decorated, perfectly maintained, fully equipped (really – with an obvious concern for details), impeccably clean – and Mark treated us with a bottle of sparkles for the New Year! A very pleasant stay in Vancouver, beyond our expectations.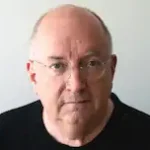 Jacques
It's a wonderful space. The bathroom is beautiful, the space is well lit and warm, the beds are comfortable, and the kitchen is WELL equipped. We arrived to a welcome basket that included snacks, coffee, tea, and even some staples like cream and butter in the fridge. Mark, the host, has really thought of everything.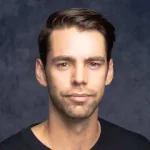 Marcus
Everything you need is available, making your vacation a very comfortable home away from home. You are situated in the hub of attractions but just far enough away from the noise. Beautiful area of the city and walking distance to many amenities. Each morning and after a busy day we were able to relax in the private oasis right outside the patio doors. Our stay was pleasurable and we would absolutely recommend it.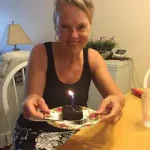 Lorie
10/10! An absolutely amazing stay!!! Spotlessly clean. Quiet and comfortable with super fast Wi-Fi. We loved the location (walkable to almost everything you need) and appreciated all the extra touches. I highly recommend.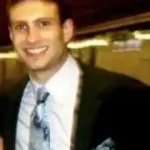 Jay